Events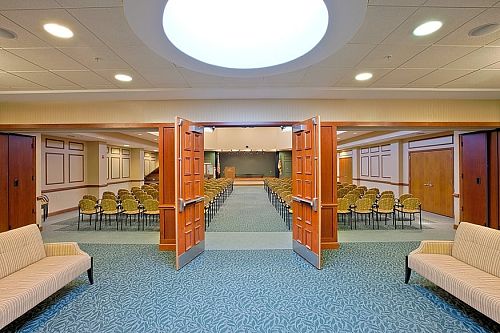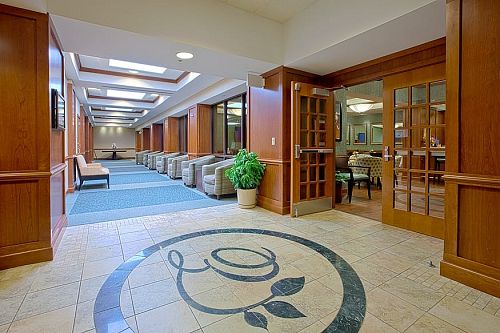 Trips and Travel
ALL trips will depart from the Tower lobby. Please arrive at least 10 minutes prior to the departure time listed.
Activities will continue to be advertised on the bulletin board; however sign–up sheets are located in the registration book. All activities will be listed in the book at the beginning of the month, or at least two weeks prior to an event. Remember – if it's on the board it's in the book!
Please remember to always check the Edentimes calendar for shopping, church, and day/evening trip schedules. If there is a time change for any trip it will be posted on the bulletin board.
Wellness
Resident and employee pool volleyball game Wednesday June 6th at 2:00.
It is always a fun time when we get together for a few games of pool volleyball. The residents and employees combine forces to make two teams and play together in the best sporting event you'll see played at Edenwald. Everyone is welcome to play; no prior volleyball experience necessary. In January, the entire pool deck was full of spectators. Come early to get your seat!
Trail hike along Deer Creek at the Eden Mill Nature Center June 14th 9:30-12:30. Once a historic grist mill and power plant, this nature center has grassy and wooded trails that run along the creek.
Tuesdays 1:30-2:00 in the group exercise room Join Aluma Yoga Instructors in a 30 minute, guided meditation experience meant to assist you in releasing stress, pain, fear, anxiety and more. We will explore different meditation techniques each week to provide you tools that you can use outside of our guided sessions. No experience necessary. All are welcome.
Bocce Ball every Thursday afternoon from 1:00-2:00 on the 5th floor green roof. Last summer, bocce ball was a crowd favorite outdoor activity. This game is also fun to watch if you don't feel like playing. Will you join us again this year?
Tai Chi discussion and Demo class June 11th 2:00 in the group exercise room. Did you know that Tai Chi has been shown again and again to be an effective tool in falls prevention? Tai Chi instructor, Claudia Thomas will be holding a special class to introduce you to Tai Chi and its benefits. This is a great way to refresh your skills or try something new!
Fitness Assessment Fridays
The fourth Friday of every month from 1:00-2:45, Marianne will conduct fitness assessments. Sign up for a fitness assessment in the activity book located in the main lobby. You must have a current physician's clearance form on file to participate. Please check with Marianne to make sure yours is up to date.
Trips and Travel
ALL trips will depart from the Tower lobby. Please arrive at least 10 minutes prior to the departure time listed.
Activities will continue to be advertised on the bulletin board; however sign-up sheets are located in the registration book. All activities will be listed in the book at the beginning of the month, or at least two weeks prior to an event. Remember - if it's on the board it's in the book!
Please remember to always check the Edentimes calendar for shopping, church, and day/evening trip schedules. If there is a time change for any trip, it will be posted on the bulletin board.
Designers' Show House
"Oakland," the former home of Edgar Allan Poe III, is located in the Greenspring Valley of Baltimore County, and will be the site of the 41st Symphony Designers' Show House.
The majestic 1927 estate of the great, great, great nephew of the Baltimore poet offers old world character with Flemish bond red brick, and stately detailing on arches, moldings and leaded glass transoms. The four levels include hardwood floors and 10' ceilings with several French doors. A handmade tile floor has scattered tiles of Poe's ravens. There are over 20 designed rooms and spaces highlighting the talents of many local designers. Guests may also visit a boutique, cafe, and Encore! Shop.
The bus will depart on Tuesday, June 5 at 10:00. The total cost of this trip is $25. Please sign up in the registration book. The deadline to cancel is Tuesday, May 29, after which your account will be charged. This trip is rated Moderate Difficult. Due to the amount of walking, appropriate footwear is strongly encouraged. This trip is limited to 25.
Ladew Gardens
Ladew Gardens has been named one of the Top Five Gardens in North America, and you will see for yourself Thursday, June 7. Harvey Ladew started working on the gardens in 1937 after work on the Manor house was nearly complete he gardens grew and grew into what is now 22 acres of formal gardens that reflect his style, elegance and sense of humor.
The bus will depart at 9:30 and return by 1:00. The total cost of this trip is $15. The deadline to cancel is Friday, June 1. After that you will be charged. Please sign up in the reservation book. This trip is rated Difficult.
Bolshoi Ballet: Coppelia
Swanhilda notices her fiancé Franz is infatuated with the beautiful Coppélia who sits reading on her balcony each day. Nearly breaking up the two sweethearts, Coppélia is not what she seems and Swanhilda decides to teach Franz a lesson… The Bolshoi's unique version of Coppélia exhibits a fascinating reconstruction of the original 19th century choreography of this ebullient comedy involving a feisty heroine, a boyish fiancé with a wandering eye, and an old dollmaker. The company's stunning corps de ballet shines in the divertissements and famous "dance of the hours," and its principals abound in youthful energy and irresistible humor in this effervescent production.
Join us on Sunday, June 10 at the CineMark Theatre in Towson. Seating is reserved and is limited to 19 seats. The bus will depart at 12:15. The total cost of this trip is $20. The deadline to cancel is Wednesday, June 6.
After this your account will be charged. This trip is rated Easy.
Carson's Creekside
Carson's Creekside. is a casual, family-friendly restaurant serving the freshest and tastiest food around. Not only is it a favorite of "locals" but, a destination place for folks from all over. The views are unobstructed and unbelievable!
When signing up please select one of the following options;
Crab Cake Sandwich Fried or Broiled, Shrimp Salad Wrap, Turkey BLT Club. All sandwiches come with fries and drinks and include gratuities.
The bus will depart on Tuesday, June 12 at 11:45 and return before 3:00. The total cost of the trip is $23. The deadline to cancel is Tuesday, June 5. After that you will be charged. This trip is rated Easy.
The Barnes Foundation Enjoy a docent led tour of the Barnes Foundation in Philadelphia on Thursday, June 21.
Created in 1922, the Barnes Foundation originated with Dr. Albert Barnes' mission to foster cognitive development through new approaches to education and to heighten critical-thinking and problem-solving skills through the study of art.
He actively engaged in the development of an intellectual framework and educational philosophies and practices with many of the best artists and thinkers of his day. The 93,000-square-foot, two-story building, one of the key anchors of the Parkway Museum District, features a textured grey-and-gold Ramon limestone exterior and a glass canopy that glows at night. Set on four-and-a-half acres of landscaped grounds, the museum boasts sustainable features including a green roof and permeable surfaces that allow for rain and grey water re-use.
The total cost of this trip is $55. Lunch will be on your own in the museum. The deadline to cancel is Thursday June 7. After this your account will be charged. The bus will depart at 9:00 and will return by 4:00.This trip is rated Difficult.
MPT Tour
MPT's mission is to educate, entertain and enlighten the people of Maryland and beyond through creative programs and services of the highest quality, delivered through traditional public broadcasting and new multimedia technologies. MPT's commitment to excellence, innovation, diversity, and the values of Marylanders is essential to this mission.
MPT is delighted to welcome groups to their Owings Mills campus. Visitors see studios and control rooms, get a look at current TV technology, and view displays of MPT history and achievements as Maryland's only statewide broadcaster.
Tour the station on Tuesday, June 19. The bus will depart at 12:45 and return by 3:30. The total cost of the trip is $5. The deadline to cancel is Wednesday, June 11. After that you will be charged. This trip is accessible, but there is no seating during the tour. This trip is rated Moderate.
FT. McHenry Water Taxi
From Fort McHenry to Baltimore's famous Inner Harbor and everywhere in between, the Baltimore Water Taxi connects you to the finest attractions that Baltimore has to offer. Baltimore's ever-changing and expanding waterfront always offers something new for visitors and residents alike. Enjoy a cruise around the harbor via water taxi on Thursday, June 28. This trip is limited to 24 due to the boat's capacity.
The total cost of the trip is $18. The deadline to cancel is Wednesday, June 20. After that you will be charged. The bus will depart at 9:15 and return to Edenwald before 12:00. This trip is rated Moderate.
Upcoming Events
Wine Tasting
First Friday of the month Wine Tasting will be held on Friday, June 1 at 4:30 outside the auditorium.
MaCCRA
The Maryland Continuing Care Residents Association (MaCCRA) State meeting will be held in the Edenwald Auditorium on Saturday June 2nd, 2018. Delegates from the 17 MaCCRA chapters in Maryland will attend. MaCCRA is the only statewide organization solely dedicated to protecting and advancing the interests of Maryland CCRC residents through advocacy and education. The morning session is only open to MaCCRA delegates.
There will be an afternoon session open to all Edenwald residents that will start at approximately 1:00 pm.
The speaker will be Katherine C. Pearson who is a Professor of Law at Pennsylvania State University's Dickinson Law in Carlisle, Pennsylvania. For close to twenty years, Professor Pearson's academic focus in research and writing has been on laws and policies connected to aging.
Seating is expected to be very limited and will be available on a first-come-first-serve basis.
Sunday Worship
Sunday Worship will continue each Sunday in June in the auditorium at 3:00. All are welcome for worship, fellowship, and inspiration for the week ahead.
June 3 Rev. Emora Brannan
June 10 Rev. Jerry Todd
June 17 Rev. Arianne Rice (Service begins at 3:30)
June 24 Rev. Arianne Rice
Sunday on Broadway: South Pacific
The Party Committee invites you to Sunday on Broadway, Sunday, June 3 at 7:00 in the auditorium.
South Pacific is a Rodgers and Hammerstein 1949 musical drawn from a Pulitzer Prize award winning novel by James A. Michener entitled Tales of the South Pacific.
On an island in the South Pacific during World War II, Nellie Forbush, a young Navy nurse from Little Rock, Arkansas, meets and falls in love with a gallant, middle aged, Frenchman, Emile de Becque who has lived on this particular island for twenty-five years.
In 1958 it was made into a movie starring Rossano Brazzi and Mitzi Gaynor. We will see the movie version-running 2hrs 51 min.
Backgammon
Backgammon is one of the oldest board games for two players, dating from the Byzantine Empire. A game that has been played for centuries has got to be fun! Don't know how to play? We'll teach you!
We will have 5 boards available each Monday at 2:30 in the Terraces Multipurpose Room. Contact Zak Pindell at 410-616-8210 if you have any questions.
Glee Club
There are no rehearsals scheduled for June and July. Glee Club rehearsals will resume in August.
Edenwald Theatre
We will continue to meet every Monday at 3:00 in the auditorium. You may join us, or you may come just to watch. At present, skits and short plays are being performed for members, followed by a critique or discussion.
We are a reader's theatre — we do not memorize.
EDENFORUM
Bombshell: The Hedy Lamarr Story
Hollywood star Hedy Lamarr (Ziegfeld Girl, Samson and Delilah) was known as the world's most beautiful woman – Snow White and Cat Woman were both based on her iconic look. However, her arresting appearance and glamorous life stood in the way of her being given the credit she deserved as an ingenious inventor whose pioneering work helped revolutionize modern communication. An Austrian Jewish emigrant who invented a covert communication system to try to help defeat the Nazis, Lamarr was ignored and told to sell kisses for war bonds instead. It was only toward the very end of her life that tech pioneers discovered that it was her concept that is now used as the basis for secure WiFi, GPS and Bluetooth technologies.
Please enjoy this extraordinary look into Bombshell: The Hedy Lamarr Story on Monday, June 4 at 7:30 in the auditorium. This film is not rated with a running time of 1hr 43min.
Duplicate Bridge
Duplicate bridge is played every Tuesday of the month at 12:30 in the Terraces Multipurpose Room. For further information, contact Anne Engle (410-823-2364) or Virginia McLernon (410-825-8069).
Bingo
The Bingo fun takes place every Tuesday at 7:30 in the auditorium-2 cards for $1.00! Come try YOUR luck!
Book Club
The Book Club will meet on Tuesday, June 5 to discuss "Anything Is Possible "–by Elizabeth Strout, author of "My Name is Lucy Barton" and "Olive Kitteridge," A Pulitzer Prize Winning New York Times Bestseller. A novel told in a series of interconnected stories.
We will meet in the 2nd floor dining room and lounge at 7:30.
Contact Patricia Owens at 410-828-4340 with any questions.
Bill Grimmette
On Wednesday, June 6 7:30 in the auditorium actor, story teller, and living history performer, Bill Grimmette will visit Edenwald to share with us highlights from the life of W.E.B. Du Bois, a black man born in 1868 Massachusetts. Du Bois became a leading figure in the movement to reconstruct the lives of black people who had been born into slavery.
Du Bois argued against the views of Booker T. Washington, who believed former slaves should be submissive, learn a trade, and settle for opportunities to earn a living with whether they had the same rights as white people. Du Bois is second only to Dr. Martin Luther King as a leader of his people.
Patrick Bell: Opera-Kadabra
Join us on Thursday, June 7 at 7:30 in the auditorium.
Patrick Bell, baritone and magician, launched his career as a professional magician at the age of thirteen in Healdsburg, California. Patrick has earned both Bachelor of Music and Master of Music degrees in Vocal Performance at UCLA, and has enjoyed several seasons with the Los Angeles Opera Chorus and the worldwide TV ministry Hour of Power
Choir. His one-man show, Opera-Kadabra, receives rave reviews from audiences all over.
Bible Study
Everyone is invited to attend the weekly Bible class on Thursdays at 10:00 in the Terraces multipurpose room. Rev. Ron Standiford will be teaching from the book of Philippians showing a reason to give thanks about how God works in you. Following this, we will be studying the books of James and Hebrews.
Coffee and Conversation
Want a great way to meet your neighbors? Stop in on Saturday morning, June 9 from 10:30 to 11:30 in the 2nd Floor Dining Room and Lounge. Hope to see you there!
Foreign Film: The House of Sand
Join us on Monday, June 11 at 7:30 in the auditorium as we view The House of Sand.
Andrucha Waddington directs this epic drama that explores how daughters ultimately become their mothers. After following her parents to the wilds of northern Brazil, the pregnant Aurea yearns for the modernity of the city, but she can't bear to leave her mother. Now, years after her mother's death, Aurea is having trouble reining in her own. This film is rated R with a running time of 1hr 43 min.
Linda's Treasures
Linda's Treasures Summertime Boutique is coming to YOU on Tuesday, June 12 in the auditorium from 11:00 to 3:00. Enjoy shopping for the latest in spring apparel and accessories. There's something for everyone.
See YOU there!
An evening with Sandy and Richard Riccardi: Tastefully Raunchy
"Laughter is the best medicine, but Xanax is nice, too"
Join this dynamic duo on Wednesday, June 13 at 7:30 in the auditorium.
Sandy and Richard are here to make you scream with laughter and tap your toes to their all-original, all-comedy cabaret, describing their cracked and bushwhacked road to marital bliss, social consciousness, and menopause. With well over 4 million views on YouTube, their unique juxtaposition of modern, socio-relevant lyrics and tune-smithy jazz piano/vocal arrangements will charm your socks off.
Ain't Misbehavin
Welcome back Ain't Misbehavin Big Band on Thursday, June 14 at 7:30 in the auditorium. Their musical library consists of 1920's, 30's, 40's, and 50's big band standards. With vocal stylings by Brenda Blackwell, you are set for an event of musical bliss!
Computer Q&A with Alvin Miller
Alvin Miller connects his computer to the screen in the auditorium so all participants needing computer help can see what he is doing. Alvin will answer a question from each person in turn. He will offer answers to PC questions on Friday, June 15 from 10:00 to 11:00 in the auditorium. No sign up needed.
Residents' Association Meeting
This month's Residents' Association meeting will be held on Friday, June 15 at 1:30 in the auditorium. All residents are invited to attend.
Immediately following the meeting, a brief Memorial Service will be held (see notice on p.27)
Shabbat Service
Kabbalat Shabbat at Edenwald is an experience. It begins as congregants gather together with friends, bid farewell to the week that has passed, reconnect with one another and welcome Shabbat with joyous song.
On Friday, June 15, Cantor Ann Sacks will help us welcome Shabbat. Rabbi Floyd Herman will lead Shabbat on Friday, June 29. Service will be held this month at 4:00 in the Terraces Multipurpose Room.
David Pedraza
Violist David Pedraza started his musical studies at 14 under Jose Vazquez. He received a full scholarship at Shenandoah Conservatory where he earned his Bachelor of Music. From 2003 to 2005 he was part of the Youth Orchestra of the Americas under Placido Domingo, Carlos Prieto and Gustavo Dudamel.
David holds a Professional Performance Certificate from Lynn University Conservatory of Music and recently he finished his Master of Music at the same institution under full scholarship. Hear David perform on Friday, June 15 at 7:30 in the auditorium.
Farhana Qazi
Edenforum is pleased to welcome Farhana Qazi on Monday, June 18 at 7:30 in the auditorium.
Farhana Qazi is an award-winning speaker and scholar on conflicts in the Muslim world. Her research covers political Islam, the origins of violent extremism and women in war. She offers training courses to the U.S. government on various aspects of Islam and radical Islam. She addresses the worldwide threat and offers sound solutions. For her service to the U.S. military, she received the 21st Century Leader Award, presented by the National Committee on American Foreign Policy in New York. As an expert on Islam, Farhana has appeared on many news programs such as CNN, BBC television and radio, Public Broadcasting Service, National Public Radio, Fox News, C-Span, Bloomberg, ABC News, MSNBC, Al-Jazeera and more.
She will discuss living in an age of terrorism. In this talk, she presents a strategic view of the worldwide terrorist threat that has its roots in the Middle East and has spread to Western nations, including the United States. She examines the misreading, misinterpretation and misapplication of Islam—a loving, peaceful religion—that guides the hateful narrative of extremist groups. And she offers sound solutions to combat the rising threat, using real examples from local communities and countries that have helped mitigate the appeal of violent extremism to both men and women.
Book Mobile
Please note the new scheduke and look for the book mobile in the front of the building the 3rd Wednesday of every month from 9:30 to 12:30. You can call ahead and reserve a book if you know which title you are looking for. Just call the Mobile Library Service at 410-887-7586 or see Lisha for a reservation sheet. When you call, be sure to have your library card number handy. Do take advantage of this wonderful service.
TaylorMarie Fashions
Imagine a day at a boutique…right here at Edenwald. That's what TaylorMarie's provides! They are a mobile retail clothing store offering fashionable, respected high-quality brands of women's clothing and accessories. Their goal is to recreate the total shopping experience of a department store without the hassle of ever leaving your home.
A visit from TaylorMarie's creates an experience that goes beyond the clothing. It's a fun, festive event that everyone looks forward to. Join them on Thursday, June 21 from 10:00 to 2:00 in the auditorium.
Baltimore Flute Choir
We are very pleased to welcome back the Baltimore Flute Choir on Friday, June 22 at 7:30 in the auditorium. Begun in 2004, the Baltimore Flute Choir is an adult community choir that seeks to promote the enjoyment of flute ensemble playing.
Their repertoire is varied and entertaining---from original works to Celtic tunes to Broadway and the Beatles---there's something for everyone! This concert will feature guest composer/contrabass flutist Jonathan Cohen, who will share his adventures following a highly successful career as an electrical engineer to traveling a more unconventional path as an award-winning composer of flute choir repertoire.
Sunday on Broadway: The Sound of Music
The Party Committee invites you to Sunday, on Broadway, Sunday, June 17 at 7:00 in the auditorium. A tuneful, heartwarming story, it is based on the real life story of the Von Trapp Family singers, one of the world's best-known concert groups in the era immediately preceding World War II. Julie Andrews plays the role of Maria, the tomboyish postulant at an Austrian abbey who becomes a governess in the home of a widowed naval captain (Christopher Plummer) with seven children, and brings a new love of life and music into the home.
The film was released in 1965; it is the adaptation of the 1959 stage musical. The film received five Academy Awards including Best Picture. Mary Martin played the part of Maria in the Broadway Production.
The running time of the Rodgers and Hammerstein's movie is 2 hours 54 min.
Edward Fotheringill
Edenforum would like to welcome Edward Fotheringill as he speaks on the topic of Buddhism: A School of Philosophy, A Way of Life, and A Spiritual Path. Edward will present this topic on Wednesday, June 20 at 7:30 in the auditorium.
Edward Fotheringill is Adjunct Professor of Philosophy and Intellectual History at the Maryland Institute College of Art (MICA). He previously held the position of Senior Lecturer of Philosophy at Towson University and Goucher College.
Judge Cannon and Magistrate Casey
Edenforum is pleased to welcome Judge Cannon and Magistrate Casey on Monday, June 25 at 7:30 in the auditorium.
Evelyn Omega Cannon: Senior Judge Cannon has served the judicial system since 1996. She was twice named one of the Top 100 Women in Maryland for her work in a variety of positions from the Attorney General's office to Judge-in-Charge, Civil Docket.
James P. Casey: Magistrate Casey has served in the Juvenile Court of the Circuit Court for Baltimore City from 1987 to the present. Among other professional leadership positions, he has taught Maryland judges and magistrates the basics of child-in-need of assistance cases every year from 1998 to the present.
Magistrate Casey and Judge Cannon have been married for 34 years and have two children.
Magistrate Casey will speak on the purpose of the juvenile court, particularly delinquency cases. He will discuss the need to treat adolescent delinquency cases differently from adult criminal cases and the policies behind the decisions of judges and magistrates who consider delinquency cases. In delinquency cases the court must balance the protection of the public safety with society's obligation to assure that adolescents become healthy adults. Judge Cannon will discuss the problem of looking to the criminal justice system for a solution to society's ills. The criminal justice system is there to address failures of society. She will explain the plea bargaining system and the problem that police credibility has on the operation of the entire system.
Just Bead It!
Join Bead It instructor Cindy Patarini for a jewelry making session on Wednesday, June 27 at 1:30 in the board room. The class includes hands on instruction and all materials. The total cost of the class is $10 to be billed to your account. The deadline to cancel is Tuesday, June 19. After this your account will be charged. Please sign up in the reservation book.
Let's Write!
Let's Write! Edenwald's writing group meets at 3:30 on Wednesday, June 27 in the Terraces Multipurpose Room. Your writing can be a journal entry, poetry, fiction, an op-ed piece, or an essay. Perhaps write about memories from your past or thoughts about people or events for the present, visits to memorable places, encounters with unusual people, humorous incidents or recollections of friends or relatives that you treasure. Writers are asked to bring eight copies of pieces to be read to the group. Listeners are welcome and may join the discussion. Sessions last one hour. Those who attend our meetings are also invited to have dinner and conversation with other Let's Write! members at 5:30 in the Valley Room.
Safe driving practices for the 55+ motorist
Are you planning on taking a scenic road trip or just out for a Sunday drive? On Thursday, June 28 at 10:00 AAA Mid-Atlantic will join us for a safe driving program in the Auditorium.
This 45 minute program is designed to help drivers 55 plus understand how changes, due to aging, can affect driving. Topics covered include some quick stats on the Maryland driving population and top crash types for drivers over 65; how flexibility, number of hours slept and eyesight disease affects driving; safety features that can cause injury with misuse; why navigating through work zones, around trucks and into intersections becomes more difficult as we age; calculating a safe following distance; how to steer clear of the distracted driver and ways to self-assess your own driving.
This is a classroom presentation with no in-car instruction. This program is presented by the Mid-Atlantic Foundation for Safety and Education, a non-profit affiliate of AAA Mid-Atlantic.
Sip and Share
You are cordially invited to a sip and share event with the President and Vice President of the Residents' Association.
Join us Wednesday, June 27 at 2:00 in The Multipurpose Room.
Come get to know each other, receive feedback from the May meeting and share concerns and suggestions about our life at Edenwald. This is also your opportunity to give information for what you are looking for in a new President.
Sip and Share will not meet in July and August, but will resume in September. We would love to see to you all then!
Evergreen Academy
On Wednesday, June 27 join this group of talent students from the Evergreen Academy ranging ages 9-17. They will showcase their hard work on the classical guitar. Please come and support these young musicians at 7:30 in the auditorium.
Eunbi Kim
New York City-based pianist Eunbi Kim transports audiences through engaging, though-provoking concert programs and interdisciplinary performances. She's previously created, produced, and performed in "Murakami Music," a genre-defying performance inspired by the characters and musical references in internationally acclaimed writer Haruki Murakami's novels. It had a sold-out premiere at Symphony Space, which was broadcast on NHK (Japan's national public broadcasting), and has also enjoyed performances in venues such as Texas Asia Society and Georgetown University. Eunbi is regarded as one of the foremost experts on Murakami and has been invited to speak by various media outlets and organizations.
Eunbi has been teaching private piano for the past ten years. She is on adjunct faculty at Concordia College where she also coaches chamber music groups and teaches music theory, maintains a private teaching studio, Silver Bee Studio, in Manhattan, and also serves on the executive board of The Piano Teachers Congress of New York. Ms. Kim graduated with her Master's degree at Manhattan School of Music where she also held a fellowship at The Center for Music Entrepreneurship.
Eunbi Kim will perform for us on Thursday, June 28 at 7:30 in the auditorium.
Dr. David Hildebrand: Music in Maryland
Edenwald is pleased to welcome Dr. David Hildebrand on Friday, June 29 at 7:30 in the auditorium.
Dr. Hildebrand discusses and performs live music from his co-authored "Musical Maryland: A History of Song and Performance from the Colonial Period to the Age of Radio" (2017, Johns Hopkins University Press). Music has enriched life in Maryland from its founding in 1634 on - from the drinking songs of colonial Annapolis, the sacred music of Baltimore's Zion Lutheran Church, and the work songs of the tobacco fields to the exuberant marches of late nineteenth-century Baltimore and into the age of jazz and radio. From sea chanteys to opera airs, perhaps Maryland's single greatest contribution to the nation's musical history is "The Star-Spangled Banner"—the full telling of this story may surprise you!
Healthcare at Edenwald: Stroh Hall
We, the independent residents of Edenwald, have an opportunity to inform ourselves of health care services available at Edenwald. The initiative originated with the residents. The health services staff has responded by volunteering their time and energy to help us to become familiar with the services provided.
On Monday, June 18 at 10:30 in the boardroom, the Stroh Hall and Healthcare information will be given by Director of Nursing Susan Denning. This small setting ensures the most effective way for us to learn and ask questions. After the presentation, tours of the newly renovated unit will be given. Please sign up in the reservation book if you are interested in attending.
From the Health Suite
The Baltimore County Department of Aging advises against card lamination. Medical electronic record systems are scanning insurance cards into electronic record keeping systems and laminating cards has shown to cause some difficulties with the scanners. As an alternative, for a few dollars at your local business supply store, you can purchase a plastic ID card holder to protect your Medicare card. The card will be safe, and security features will not be compromised. Medicare has also tried to have the card itself match the size of a credit card to ensure the card can safely fit in a wallet.
If you lose your Medicare card, or it gets damaged, you can contact the Social Security Administration to request a new card.
CaptionCall Phones
Did you know if you have a qualified medical professional confirm hearing impairment you could be eligible for a caption phone? Caption phones are telephones that transcribe the conversation on a screen for you to read as the conversation is taking place over the phone. Meghan Curtis, Resident Counselor, can assist with the enrollment process. CaptionCall is a free service with a qualified medical professional's recommendation. You can contact Meghan Curtis at 410-339-6155 if you have more questions or to enroll.
Musician in Residence
Our new Musician in Residence is Jamie Gallupe, a baroque cellist, viola da gamba player, and soprano who specializes in the budding field of historically informed performance practice. Like many who are drawn to historical performance, Jamie's musical studies began with traditional cello pedagogy. However her taste for the more
eclectic things in life took her to perform in a variety of nontraditional venues. This immersion in diverse styles and performance practices eventually led her to find her passion in early music. Teaching experience includes over seven years teaching cello and music as well as over eight years teaching martial arts and new experience as a yoga instructor.
Recent performances include appearances with the Baltimore Baroque Band, the Peabody Renaissance Ensemble, the Eastern Michigan University Symphony Orchestra, and EMU Cello. Special projects include ongoing musical collaborations with AUM Yoga Studio, with the Druid Heights Community Center, and with artist Left-Side Mind.
Jamie is currently pursuing her Master of Music degree in historical performance at the Peabody Institute of the Johns Hopkins University. She studies baroque cello and viola da gamba with John Moran and voice with Ah Young Hong. She completed her Bachelor of Music degree in cello performance in 2017 at Eastern Michigan University with Deborah Pae. Previous teachers include Richard Zeller, Eric Gaeslen, Rajan Krishnaswami, and Jean-Michel Fonteneau.
Please give a warm Edenwald welcome to Jamie!
Akehurst Interiorscapes:
Dear Residents, Please do not water the plants in the elevator lobbies and in the common areas at Edenwald. These plants are under a maintenance contract. Akehurst Interiorscapes arrives once per week to care for the plants. Our plant tech is experienced and trained to know the correct water needs of each plant. It appears that often the plants are wet upon their arrival. Overwater is the main cause of plant failure. Please resist the temptation to water the plants. Thank you!
Flowerbox Garden
Hosta plants are a perennial favorite among gardeners. Their lush foliage and easy care make them ideal for a low maintenance garden. Originating in the Orient and brought to Europe in the 1700s, today there are over 2,500 cultivars with such variety in leaf shape, size and texture, that an entire garden could be devoted to growing hostas alone.
These popular shade plants offer an entrancing variety of foliage, from smooth leaves to puckered leaves, green or yellow or blue leaves, and leaves the size of a quarter to leaves as big as a plate. The leaves can be solid, variegated or with colored margins. The variegations and margins can be white, yellow or chartreuse.
Hosta plant flowering can be a very fancy affair. The plants flower in summer, offering spikes of blossoms that look like lilies, in shades of lavender or white. The bell-shaped blooms can be showy and exceptionally fragrant, attracting hummingbirds and bees.
You can view our hostas in the bed around the Roof Garden.