Events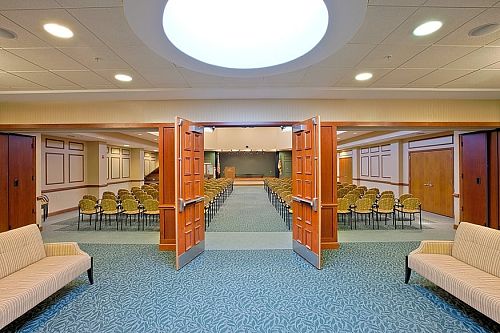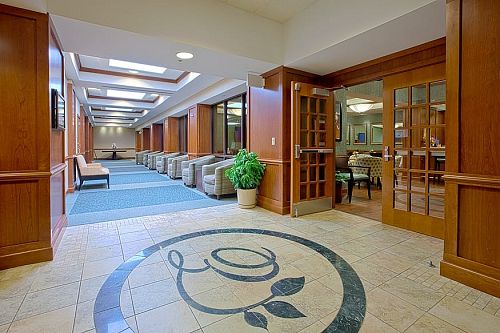 Trips and Travel
ALL trips will depart from the Tower lobby. Please arrive at least 10 minutes prior to the departure time listed.
Activities will continue to be advertised on the bulletin board; however sign–up sheets are located in the registration book. All activities will be listed in the book at the beginning of the month, or at least two weeks prior to an event. Remember – if it's on the board it's in the book!
Please remember to always check the Edentimes calendar for shopping, church, and day/evening trip schedules. If there is a time change for any trip it will be posted on the bulletin board.
Rusty Scupper/ Maryland Science Center
Enjoy a nice spring day in the heart of Baltimore, on Thursday, April 5. We will enjoy lunch at the Rusty Scupper followed by a highlighted tour of the Maryland Science Center led by Senior Scientist Jim O'Leary.
The Rusty Scupper is located above the Inner Harbor Marina in a dramatic, free-standing building with superb private function spaces, the Rusty Scupper rises three levels above the water and can boast a beautiful view from every table. Once lunch is complete, explore the Maryland Science Center.
The Maryland Science Center, located in Baltimore's Inner Harbor, opened to the public in 1976. It includes three levels of exhibits, a planetarium, and an observatory. It was one of the original structures that drove the revitalization of the Baltimore Inner Harbor from its industrial roots to a thriving downtown destination. Senior Scientist Jim O'Leary will provide a personal tour and highlight the Science Center. You will also have an opportunity to view Flight of the Butterflies, an IMAX film.
The cost of this trip is $55. This will include lunch at the Rusty Supper and admission into the Maryland Science Center. When signing up, please select your lunch order. The bus will depart at 12:00. The deadline to cancel is Wednesday, March 28, after which your account will be charged. This trip is rated MODERATE.
Sushi Hana
Enjoy some of the best sushi and sashimi in town, or select from one of the many specialty rolls at Sushi Hana. If you're not into sushi, they have a very large selection of other foods to choose from.
The bus will depart on Tuesday, April 10 at 11:30. Please sign up in the registration book. You will be responsible for paying for your own check. This trip is rated Easy.
Movie Trip
Join us on Thursday, April 12 at the movies. Film and cinema to be announced. Look for more information on the bulletin board.
Port Covington
Port Covington is one of the largest urban revitalization projects in the United States. It offers the opportunity to materially expand the size of a major U.S. city from the ground up on 2.5 miles of Baltimore's waterfront. When completed, Port Covington will be a world-class destination with vibrant retail and entertainment, iconic office buildings, hotels, residential, and waterfront parks. We will take a driving tour around the accessible areas at Port Covington.
The bus will depart at 1:00 on Tuesday, April 17 and will return before 3:00. The total cost of the trip is $5. The deadline to cancel is Wednesday, April 11; after that your account will be charged. Sign up in the reservation book. This trip is rated EASY.
A Tribute to the Human Spirit: Verdi's Requiem
Chizuk Amuno will host Baltimore's community-wide Holocaust Remembrance event. The highlight will be a performance of Verdi's Requiem by the Bach in Baltimore Chorus and Orchestra, and the Morgan State University Choir, conducted by T. Herbert Dimmock. Featured soloists include, Natanya Washer, soprano, Jenni Bank, mezzo-soprano, Dr. Min Jin, tenor, and Jeffrey Williams, bass.
This is a free concert. This trip is rated EASY. Please sign up in the registration book. The bus will depart on Sunday. April 15 at 3:00.
Echoes of the Great War:
American Experiences of World War I
Examine the upheaval of a world war as Americans confronted it— both at home and abroad. The exhibition considers the debates and struggles that surrounded U.S. engagement; explores U.S. military and home front mobilization and the immensity of industrialized warfare; and touches on the war's effects, as an international peace settlement was negotiated, national borders were redrawn, and soldiers returned to reintegrate into American society.
Join us for this very insightful look into the Great War on Thursday, April 19. Lunch will be on your own inside the museum café. The cost of this trip is $20. The bus will depart on Thursday, April 19 at 9:30 and return by 4:00. The deadline to cancel is Tuesday, April 10, after which your account will be charged. This trip is rated VERY DIFFICULT. Please sign up in the registration book.
The National Cryptologic Museum
The National Cryptologic Museum is the National Security Agency's principal gateway to the public. It shares the Nation's, as well as NSA's, cryptologic legacy and place in world history.
Originally designed to house artifacts from the Agency and to give employees a place to reflect on past successes and failures, the Museum quickly developed into a priceless collection of the Nation's cryptologic history. The Museum opened to the public in December 1993 and quickly became a highlight of the area.
After our tour we will have lunch at Timbuktu. Timbuktu is a family owned restaurant that takes pride in providing the best quality food and service.
The bus will depart on Thursday, April 26 at 9:00. The cost of this trip including lunch is $35. The deadline to cancel is Wednesday, April 18, after which your account will be charged. This trip is rated Moderate. Please sign up in the registration book.
MET LIVE: Cendrillon
Cendrillon is an opera described as a "fairy tale" in four acts by Jules Massenet to a French libretto by Henri Caïn based on Perrault's 1698 version of the Cinderella fairy tale. It made its premiere performance on May 24, 1899 in Paris.The cost of this trip is $25. The deadline is to cancel is Wednesday, April 18. After that your account will be charged. Sign up in the reservation book. The bus will depart for the Charles Theater at 11:45 on Saturday, April 28. This trip is rated EASY
Dental Museum
Recognized for its innovative programs that educate the public about the importance of oral health in a healthy life, the museum is designated by Congress as the official museum of the dental profession in the U.S.
The museum's extensive 40,000 object collection of dental instruments, furniture, and artwork is one of the most important and oldest in the world, tracing its roots to the Baltimore College of Dental Surgery, the world's first college of dentistry, founded in Baltimore, MD in 1840.
The bus will depart on Tuesday, May 1 at 9:30. The total cost of this trip is $10. Please sign up in the registration book. The deadline to cancel is Tuesday, April 24, after which your account will be charged. This trip is rated MODERATE.
Paint and Powder Club:
CINEMA SHTICK, A Musical Movie Revue! Utilizing different movie genres, this will not be a typical movie revue whereby performers sing song after song from various movies. Instead, the audience will experience the unexpected shtick of film noir movies, shticky twists for Disney movies, those mustached cowboys of the Golden West, twisted shtick from those gangster movies and a moment or two of cultural shtick from the Marx brothers.
The Paint and Powder Club, established in 1893 as a philanthropic and social club, is dedicated both to camaraderie among its members and assistance to local charities from monies raised with theater productions. Social events are held throughout the year as the members prepare the coming theatrical presentations. It was founded as a men's club with its membership drawn from Baltimore's blue blood community, with members performing both male and female parts in its annual productions.
Tickets are $30 which will benefit the Linwood Center. This trip is rated EASY. The bus will depart Thursday, May 31 at 7:00. Please sign up by May 17 in the registration book.
Subscription Series
The bus will depart for the Vagabond Theatre production of Vanya and Sonia and Masha and Spike on Friday, April 13 at 7:00.
The bus will depart for the BSO Pops production of Vegas Nights with Frankie Moreno on Friday, April 13 at 7:00.
The bus will depart for Everyman Theatre production Aubergine on Saturday, April 14 at 1:00.
The bus will depart for the BSO Classical Friday production of Mahler's Titan on Friday, April 20 at 7:00.
The bus will depart for the BSO Classical Thursday production of Tchaikovsky with Balanchine on Thursday, April 26 at 7:00.
Wellness Matters
Stepping On, an 8-week program presented by the Baltimore County Department of Health continues to meet in the auditorium from 1:00-3:00 on April 3rd, 10th, 17th, and 24th.
Stair climbing April 19th 9:30-9:45. It has been several months since we have gotten together to practice the often needed skill of climbing stairs. You may climb as many or as few stairs as you like. We will leave from the fitness center promptly at 9:30.
100-pin Wii Bowling extravaganza April 10th from 1:00-2:30. Instead of the normal 10-pin game that we are all familiar with, this game has 100 pins to knock down each turn. Don't let that high number fool you- the more pins, the merrier!
Patterson Park trail hike on April 23rd from 1:00-3:00. Enjoy a spring afternoon walking around one of Baltimore's oldest parks. This trail is paved and there are plenty of benches. You may walk at your own pace and distance.
Fitness Assessment Fridays
The fourth Friday of every month from 1:00-2:45, Marianne will conduct fitness assessments. Sign up for a fitness assessment in the activity book located in the main lobby. You must have a current physician's clearance form on file to participate. Please check with Marianne to make sure yours is up to date.
Assisted Rehab will now provide aquatic therapy in our pool as part of their practice. Sessions are by appointment only, and will be scheduled through their office. As with traditional physical therapy, you must have a doctor's order to participate. This service will not affect usual pool operations. The pool will remain open for normal use during regular pool hours. Signs by the pool will list therapy times, so you may plan accordingly.
UP-COMING EVENTS
Sunday Worship
Sunday Worship will continue each Sunday in March in the auditorium at 3:00. All are welcome for worship, fellowship, and inspiration for the week ahead. Please see below for changes to the schedule.
April 1- Rev. Emora Brannan (service will begin at 3:30)
April 8- Rev. Jerry Todd
April 15- Rev. Jessica Sexton
April 22- Rev. Ron Standiford
April 29- Rev. Mark Johnson
Glee Club
The Glee Club will meet for rehearsal on Monday afternoons at 1:30 in the auditorium. Please bring your music books with you.
Discover the satisfaction of vocalizing and singing together as a time to release anxiety and stress by joining the Glee Club!
Backgammon
Backgammon is one of the oldest board games for two players, dating from the Byzantine Empire. A game that has been played for centuries has got to be fun! Don't know how to play? We'll teach you!
We will have 5 boards available each Monday at 2:30 in the Terraces Multipurpose Room. Contact Zak Pindell at 410-616-8210 if you have any questions.
Readers Theatre
We will continue to meet every Monday at 3:00 in the auditorium. You may join us, or you may come just to watch. At present, skits and short plays are being performed for members, followed by a critique or discussion. We are a Readers Theatre — we do not memorize
Duplicate Bridge
Duplicate bridge is played every Tuesday of the month at 12:30 in the Terraces Multipurpose Room
Bingo
The Bingo fun takes place every Tuesday at 7:30 in the auditorium-2 cards for $1.00! Come try YOUR luck!
Book Club
The book club will meet on Tuesday, April 3 at 7:30. We will be discussing "The Bettencourt Affair" by Tom Sancton.
Tom Sancton was a longtime Paris bureau chief for Time magazine, where he wrote more than fifty cover stories. He first broke the Bettencourt Affair for many American readers with his feature piece in Vanity Fair in 2010.
Was the world's wealthiest woman Liliane Bettencourt heir to an estimated thirty-six-billion-dollar L'Oreal fortune, the victim of a con man? Or were her own family the real villains? This riveting narrative tells the real-life, shocking story behind the cause celebre that has captivated both France and the world.
Linda's Treasures
Linda's Treasures Springtime Boutique is coming to YOU on Wednesday, April 4 in the auditorium from 11:00 to 3:00. Enjoy shopping for the latest in spring apparel and accessories. There's something for everyone. See YOU there!
Edenforum
Alexander Calder
Alexander Calder was an internationally acclaimed artist, who love to delight and engage those who viewed his work.
Having created over 16,000 works of art, ranging from tiny mobiles that would fit in a matchbox to soaring monuments over seven stories high, sculptor Alexander Calder ranks as one of the Twentieth Century's most prolific artists. He invented an art form: the mobile, which incorporates motion into sculpture. American Master: Alexander
Calder captures the joyful exuberance the artist displayed throughout his life and in his work.
Come view this extraordinary look into this
American Mastermind on Wednesday, April 4 at 7:30 in the auditorium. This documentary film is Not Rated, Run time is 1hr and 30min.
Bible Study
Everyone is invited to attend the weekly Bible class on Thursdays at 10:00 in the Terraces multipurpose room. Rev. Ron Standiford will be teaching from the book of Judges, showing how God's correction is always an encouragement.
Gladius
Inspired by the great composers, Spanish guitar maestros, and much more, this musical mad scientist fuses the elements into a refreshing formula—evoking the Spanish spirit, yet distinctly unorthodox, mixing influences ranging from classical to rock and beyond. In an era when expertise and originality are often overlooked in lieu of fleeting flash and flare, Gladius defines innovation as a composer and mastery as an instrumentalist—perpetually pushing the boundaries of his Baroque-Ethnic-Metal fusion: on both the classical and electric guitar.
We are pleased to welcome Gladius on Thursday, April 5 at 7:30 in the auditorium.
Wine Tasting
First Friday of the month Wine Tasting will be held on April 6 at 4:30 outside the auditorium.
Book Mobile
Look for the book mobile in the front of the building every Saturday from 10:30 to 11:30. You can call ahead and reserve a book if you know which title you are looking for. Just call the Mobile Library Service at 410-887-7586 or see Lisha for a reservation sheet. When you call, be sure to have your library card number handy. Do take advantage of this wonderful service.
Sunday on Broadway: My Fair Lady
The party committee invites you to Sunday on Broadway, Sunday, April 8 at 7:00 in the auditorium.
My Fair Lady is a musical based on George Bernard Shaw's Pygmalion. A snobbish phonetics professor agrees to wager that he can take a cocky flower girl and make her presentable in high society.
It opened on Broadway on March 15, 1956 and the play ran through September 29, 1962 and won the Tony for the best musical. The film opened on December 25, 1964 and won 8 Oscars.
We will be showing the film version with Rex Harrison and Audrey Hepburn. One of the most irresistible musicals ever, My Fair Lady will return to Broadway on April 2018. Running time 2hrs 13min.
Edenforum
American Virtuosi
On Monday, April 9 at 7:30 in the auditorium, Edenforum will host a recital by acclaimed musicians: Lithuanian violinist Borisas Traubas and The American Virtuosi ("the Borowsky Family- the von Trapp Family of Baltimore"). The program will feature Lithuanian and Jewish music in commemoration of "Days of Remembrance," an annual eight-day Holocaust memorial period established by U.S. Congress.
Traubas is an active champion of Jewish culture in Lithuania. He is founder of the ensembles Jerusalem of Lithuania and The Baltica Trio, presenting Jewish music on programs throughout Europe, and has recorded the soundtracks for Holocaust-themed movies. As principal violinist and assistant to the conductor of the Lithuanian Chamber Orchestra for over forty years, Traubas has performed with renowned musicians including Yehudi Menuhin, Mstislav Rostropovich, Timofei Dokshizer, Gidon Kremer, and David Geringas. This event is part of a two-week U.S. concert tour.
Chesapeake Concert Band
The Chesapeake Concert Band is a non-profit organization made up of 45 volunteer musicians of all ages. Each member comes with a background of varied musical experience. Their roster contains several Baltimore County School music teachers (retired and active), retired military band members, college students, professional musicians, and people in general who just love playing music.
The Chesapeake Concert Band enjoys playing music from Broadway, Hollywood, marches, light classics, and the contemporary music of today and yesterday.
The Chesapeake Concert band will be here on Wednesday, April 11 at 7:30 in the auditorium.
TaylorMarie Fashions
Imagine a day at a boutique…right here at Edenwald. That's what TaylorMarie's provides! They are a mobile retail clothing store offering fashionable, respected high-quality brands of women's clothing and accessories. Their goal is to recreate the total shopping experience of a department store without the hassle of ever leaving your home.
A visit from TaylorMarie's creates an experience that goes beyond the clothing. It's a fun, festive event that everyone looks forward to. Join them on Thursday, April 12 from 10:00 to 2:00 in the auditorium.
Azikiwe
A native of New York City, violist Amadi Azikiwe enjoys a global, multi-faceted career and reputation, known for his stunning solo and recital performances, chamber music collaborations and community engagement events. He is also renowned as a violinist and conductor. Mr. Azikiwe was awarded the Performers Certificate from Indiana University, where he served as an Associate Instructor, and received his Master's Degree.
Debby Azikiwe, pianist, is a native of Hong Kong. An active performer and teacher, she received her training in the US in such schools as Edgewood College, Santa Monica Community College and University of California at Santa Barbara. In the United States, Mrs. Azikiwe has performed extensively throughout Wisconsin, as accompanist in New York City, at James Madison University in Virginia, and served as guest faculty at the Bennington Chamber Music Conference in Vermont. She has also served as accompanist and teacher at the Mammoth Lakes Chamber Music Festival in California.
Residents' Association Meeting
This month's Residents' Association meeting will be held on Friday, April 13 at 1:30 in the auditorium. All residents are invited to attend.
Shabbat Service
Kabbalat Shabbat at Edenwald is an experience. It begins as congregants gather together with friends, bid farewell to the week that has passed, reconnect with one another and welcome Shabbat with joyous song.
On Friday, April 13 Rabbi Floyd Herman will lead service. On Friday, April 27 Cantor Ann Sacks will lead Shabbat Service. Both will be held at 4:00 in the Terraces multipurpose room.
Chad Bowles
Please welcome once again, Chad Bowles on Friday, April 13 at 7:30 in the auditorium.
A rising star in the piano world, American pianist Chad R. Bowles is increasingly recognized as a master of his instrument and routinely hailed for an ideal combination of innate musicianship and stunning virtuosity. Equally at home with lesser-known gems, as well as the standard repertoire, his performances have brought him to cities across the United States, Canada, and Europe including Toronto, Washington DC, Columbus, Baltimore, Boston, Philadelphia, Toulouse and Montreal.
Coffee and Conversation
Want a great way to meet your neighbors? Stop in on Saturday morning, April 14 from 10:30 to 11:30 in the 2nd Floor Dining Room and Lounge. Hope to see you there!
Foreign Film Night: The Burmese Harp
Join us on Monday, April 16 at 7:30 in the auditorium.
Set during World War II's last days, this drama chronicles a Japanese soldier's transformation after coming face-to-face with the human cost of war. Sent to inform a platoon the war is over, he can't persuade the men to surrender.
Iris' Essentials
We would like to welcome back Iris Kaufman of Iris' Essentials on Wednesday, April 18. Iris will bring her collection of outer wear, tops and bottoms that make a statement in an understated manner.
Many items can be ordered if she doesn't have your size or desired color. Come brighten your wardrobe with Iris from 10:00-3:00 in the auditorium.
Deer Creek Choir
The Deer Creek Chorale Chamber Choir is a select group of singers from the Deer Creek Chorale, devoted primarily to a cappella singing. The ensemble was organized in 2007 to perform at smaller venues and at a cappella events. Sixteen singers rehearse independently from the larger group at the director's studio. The Ensemble will be here Wednesday, April 18 at 7:30 in the auditorium.
Joe Orlando
We are pleased to welcome Joe Orlando on Thursday, April 19 at 7:30 in the auditorium.
Mr. Orlando is a classically-trained and jazz-trained pianist serving the Greater Baltimore Metropolitan Region. He holds a Bachelor's degree in Music Education from Towson State University. He teaches private students of all ages.
Mr. Orlando has performed professionally for 27 years at such venues as Baltimore Marriott Waterfront, Four Seasons Hotel, the Towson Sheraton, the Gramercy Mansion, Antrim 1844, Della Notte, The Cloisters, as well as numerous retirement communities and nursing homes.
Patty Carver
Sentimental Journey, The Music of Doris Day The legendary Doris Day is honored by Patty with music from Doris' 30 years with big bands, on the radio, in the movies, recording studios and on TV. Patty has been friends with Doris since 1992, and Patty recounts important moments in Doris' life and career throughout the show.
Patty Carver is a singer, actress and writer with international credits and has appeared across the country in numerous stock and regional musicals.
Patty will be here on Friday, April 20 at 7:30 in the auditorium, bringing us the sentimental sounds of Doris Day.
Sunday on Broadway: The King and I
The party committee invites you to Sunday on Broadway, Sunday April 22 at 7:00 in the auditorium.
The King and I is a true story of a proper English governess who is hired by the King of Siam to tutor his many children. A delightful portrait of an unlikely friendship between two headstrong personalities, it is also a revealing peek at two very different cultures.
It opened on Broadway on March 29, 1951 winning the Tony Award for the best musical. The film opened on June 29, 1956. It was nominated for 11 Oscars and won 10 including Best Original Music and Best Actor. Yul Brynner played the role as King 4,625 times on stage and also in the movie. We will be showing the film version. Running time 2hrs 13min.
Edenforum
The History of Herbs and Spices with a dash of McCormick
Edenforum would like to welcome Jerry Kahan on Monday, April 23 at 7:30 in the auditorium.
The Silk Road may have formally opened up trade between the Far East and Europe during the Han Dynasty, which ruled China from 206 BC to 220 AD. During ancient times transporting spices from faraway lands was bound to prove difficult and expensive, and that forms the basis of a story filled with exotic lands, myths, legends, brave souls, and numerous adventures. Jerry will sprinkle it with a McCormick DASH!
Jerry Kahan was active in engineering, research, and the application of mathematical techniques in the food industry from 1967 until his retirement from McCormick & Company in 2005. He has twice served as President of the Board of Meals on Wheels of Central Maryland. Mr. Kahan holds two Bachelor's Degrees and two Master's Degrees and has authored or co-authored eleven articles and three books.
Let's Write!
Let's Write! Edenwald's writing group meets at 3:30 on Wednesday, April 25 in the Terraces Multipurpose Room. Your writing can be a journal entry, poetry, fiction, an op-ed piece, or essays containing memories from your past or thoughts about people or events for the present, visits to memorable places, encounters with unusual people, humorous incidents or recollections of friends or relatives that you treasure. Writers are asked to bring eight copies of pieces to be read to the group. Listeners are welcome and may join the discussion. Sessions last one hour. Those who attend our meetings are also invited to have dinner and conversation with other Let's Write! members at 5:30 in the Valley Room.
Denny Lynch: Exploring Ireland and Irish Heritage
We are pleased to welcome Denny Lynch on Wednesday, April 25 at 7:30 in the auditorium.
During this presentation photographer Denny Lynch will share with us images of beautiful people, landscapes, and castles he has encountered on his many journeys to Ireland. In addition, Denny will share with us letters, documents and photographs from the 19th century regarding the Irish diaspora that his family was part of. So join Denny for this visual tour of all things Irish.
Photographer Denny Lynch has been exhibiting his work in New York, Paris and many parts of Ireland since the 1990s. Much of his work has focused on Irish history and culture. His photographs have become part of the permanent collections of the Museum of the City of New York and the New York Historical Society. He earned a Bachelor of Science in History and a Master of Education in Secondary Education from Towson University. He taught history in Baltimore City Public Schools from 1973 to 2003.
Van Dyke and Bacon
Van Dyke and Bacon will be here on Thursday, April 26 at 10 in the auditorium.
Van Dyke & Bacon Shoes was established in 1938 by Irving Van Dyke and Francis Bacon Sr. The first store was opened on North Charles Street in Baltimore in the heart of the city's thriving shopping district. Irving and Francis established a strong shoe business providing exceptional sit-and-fit service, comfortable footwear, and a sincere passion to find the perfect fit.
Musician in Resident: Sam York featuring Russell Fisher
We welcome again our Musician in Residence, Sam York.
Sam is currently pursuing a Master's Degree in oboe performance at the Peabody Conservatory of The Johns Hopkins University, where he studies with Jane Marvine. Before coming to Peabody he attended Grove City College in northwestern Pennsylvania where he also performed with the Pittsburgh Youth Symphony Orchestra. He studied with Noelle Drewes and Scott Bell and has performed extensively around Baltimore and in various venues.
Russell Fisher, born and raised in New York, began studying percussion at age seven. Since then, Russell has completed his undergraduate studies at NYU under the tutelage of Jonathan Haas, Simon Boyar, James Saporito, and Sean Statser. Currently Russell is completing his Master's degree at Peabody with Professor Robert van Sice, and is an active performer and educator in Baltimore. Russell is a co-founder of New York City percussion quartet Palladium Percussion. One of Russell's main interests in contemporary music is the advancement and standardization of the Steel Pan. Currently, Russell is commissioning composers to write new and innovative solos for the budding instrument.
Sam along with his special guest Russell Fisher will be here on Thursday, April 26 at 7:30 in the auditorium. Sam will be playing his aerophone, while Russell will be presenting different idiophones and membranophones!
Jacob Niemann
Edenwald's first Conducting Workshop with special guest, Jacob Niemann will be hosted by Edenwald's Musician-in-Residence, Sam York.
Charged by his ambition, Jacob Niemann is a conductor and trombonist who frequently performs in the Mid-Atlantic area. Serving as Assistant Conductor of the Baltimore Symphony Youth Orchestra, Jacob is also a founding member of the Aeris Brass Quintet, a chamber ensemble dedicated to presenting concerts for schools and hospitals in inner-city Baltimore. Through his versatility as a musician, Jacob's mission is to perform music as a means to bring his community closer together.
Join us on Friday, April 27 at 7:30 in the auditorium, to learn the answers to these questions and more. Enjoy a hands-on experience where you too, can become a conductor in less than an hour! Please bring a pencil or pen to the workshop; this will act as your baton.
Edenforum
Senator Christopher Van Hollen
Edenforum is pleased to welcome Senator Christopher Van Hollen Jr. on Monday, April 30 at 7:30 in the auditorium.
Elected to the United States Senate by the people of Maryland in November 2016, Chris Van Hollen is committed to fighting every day to ensure that our state and our country live up to their full promise of equal rights, equal justice, and equal opportunity. Senator Van Hollen believes that every child deserves the opportunity to pursue their dreams and benefit from a quality education and that anyone willing to work hard should be able to find a good job. That's why his top priorities include creating more and better jobs, strengthening small businesses, and increasing educational and job training opportunities for individuals of all ages and in every community.
Senator Van Hollen started his time in public service as a member of the Maryland State Legislature, where he became known as a tenacious advocate for everyday Marylanders and someone who was unafraid to take on powerful special interests on behalf of working people. In 2002, he was elected to represent Maryland's 8th Congressional District. In the House of Representatives, he served as a member of the Democratic leadership and was elected by his colleagues to be the Ranking Member of the House Budget Committee and protect vital interests like Social Security and Medicare.
Chris Van Hollen is a graduate of Swarthmore College, the John F. Kennedy School of Public Policy at Harvard University, and Georgetown University Law Center where he attended night school. He and his wife, Katherine Wilkens, are the proud parents of three children, Anna (26), Nicholas (25), and Alexander (21).
The Peabody Renaissance Chamber Ensemble
The Peabody Renaissance Chamber Ensemble will be here on Saturday, May 5 at 11:00 in the auditorium.
The Peabody Renaissance Chamber Ensemble is a select group of musicians from the larger Peabody Renaissance Ensemble. Its members are generally students in the Conservatory's Historical Performance Department majoring in a baroque instrument but seeking a deeper experience with medieval and renaissance music. The instrumentation of the ensemble is varied to match the demands of a variety of repertories and includes recorder, viola da gamba, vielle, various plucked strings, percussion, and solo voice or voices. Alumni of Peabody Chamber Ensembles have performed with the American Bach Soloists, Apollo's Fire (Cleveland Baroque Orchestra), the Boston Early Music Festival Orchestra, Harmonious Blacksmith, Hesperus, and Tempesta di Mare (Philadelphia Baroque Orchestra).